Jutong High quality outdoor 30W 50W
Product Detail
Product Tags

| | | |
| --- | --- | --- |
| JUTONG-AIT20W | JUTONG-AIT30W | JUTONG-AIT40W |
| Solar Panel: 18V 60W | Solar Panel: 18V 80W | Solar Panel: 18V 100W |
| LifePO4 Battery: 11.1V/50Ah | LifePO4 Battery: 11.1V/60Ah | LifePO4 Battery: 11.1V/70Ah |
| LED Lamp: 12V 20W | LED Lamp: 12V 30W | LED Lamp: 12V 40W |
| Mounting Height: 4-5M | Mounting Height: 5-6M | Mounting Height: 6-7M |
| Space Between Light: 15-20M | Space Between Light: 15-20M | Space Between Light: 18-20M |
| Product Size: 510*220*100mm | Product Size: 510*220*100mm | Product Size: 510*220*100mm |
| N. W: 4.5kg | N. W: 5.1kg | N. W: 5.8kg |
| JUTONG-AIT50W | JUTONG-AIT60W | JUTONG-AIT100W |
| Solar Panel: 18V 120W | Solar Panel: 18V 150W | Solar Panel: 36V 240W |
| LifePO4 Battery: 11.1V/80Ah | LifePO4 Battery: 11.1V/90Ah | LifePO4 Battery: 11.1V/100Ah |
| LED Lamp: 12V 50W | LED Lamp: 12V 60W | LED Lamp: 12V 100W |
| Mounting Height: 7-8M | Mounting Height: 8M | Mounting Height: 8-10M |
| Space Between Light: 18-25M | Space Between Light: 20-25M | Space Between Light: 20-35M |
| Product Size: 510*210*90mm | Product Size: 510*210*90mm | Product Size: 700*280*100mm |
| N. W: 6.0kg | N. W: 6kg | N. W: 9.5kg |
Advantages of All in Two Solar Street Light Projects
1). Wireless application-Integrated LED, lithium battery, micro-controller and other accessories into one system, with standalone solar panel,simple and stylish.
2).Micro-computer controlled-Combine motion sensor system,light control system and time Control system perfectly, ensure whole system more energy-efficient.
3). Easy installation-No power required, easy installation in 5 minutes.
4). Solar panel angle adjustable-Adjustable in vertical and horizontal direction, ensure maximum efficiency of solar energy conversion.
5). Good heat dissipation-Solar panel, battery and light body do not connect directly, they will not conduct heat to each other, to support good heat dissipation and long lifetime.
6). Lithium battery-Adopt lithium battery to replace traditional gel battery, longer lifetime.
7) .Low cost-Compared with traditional solar led lights, much lower cost, easy to transport.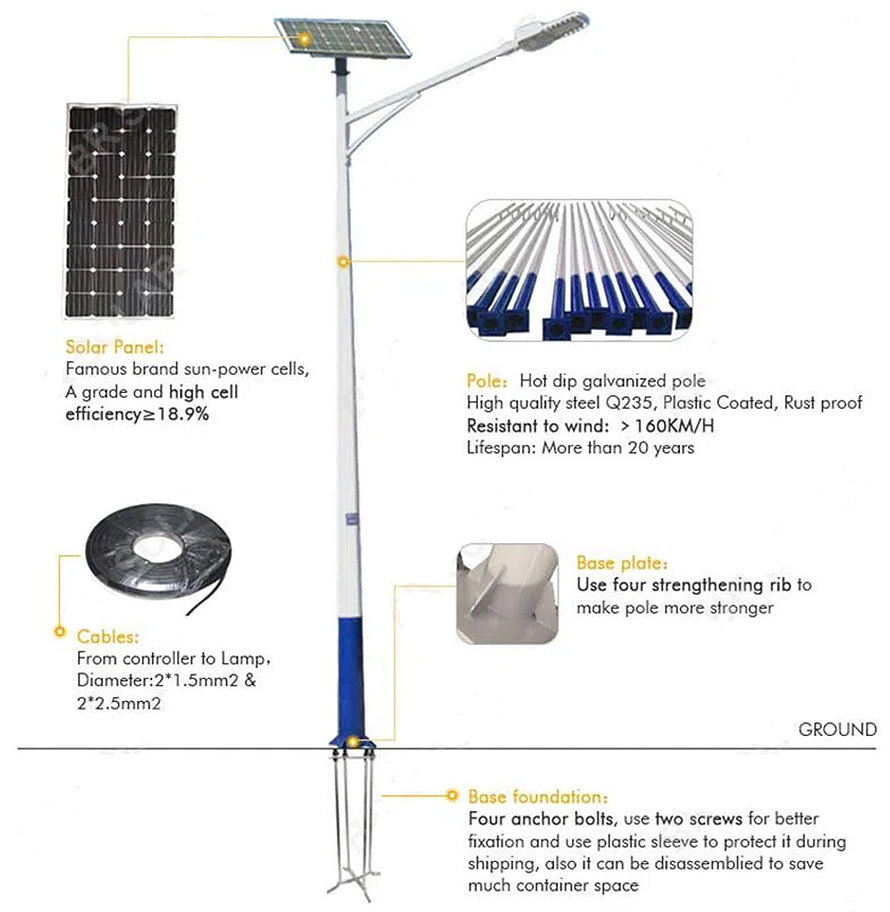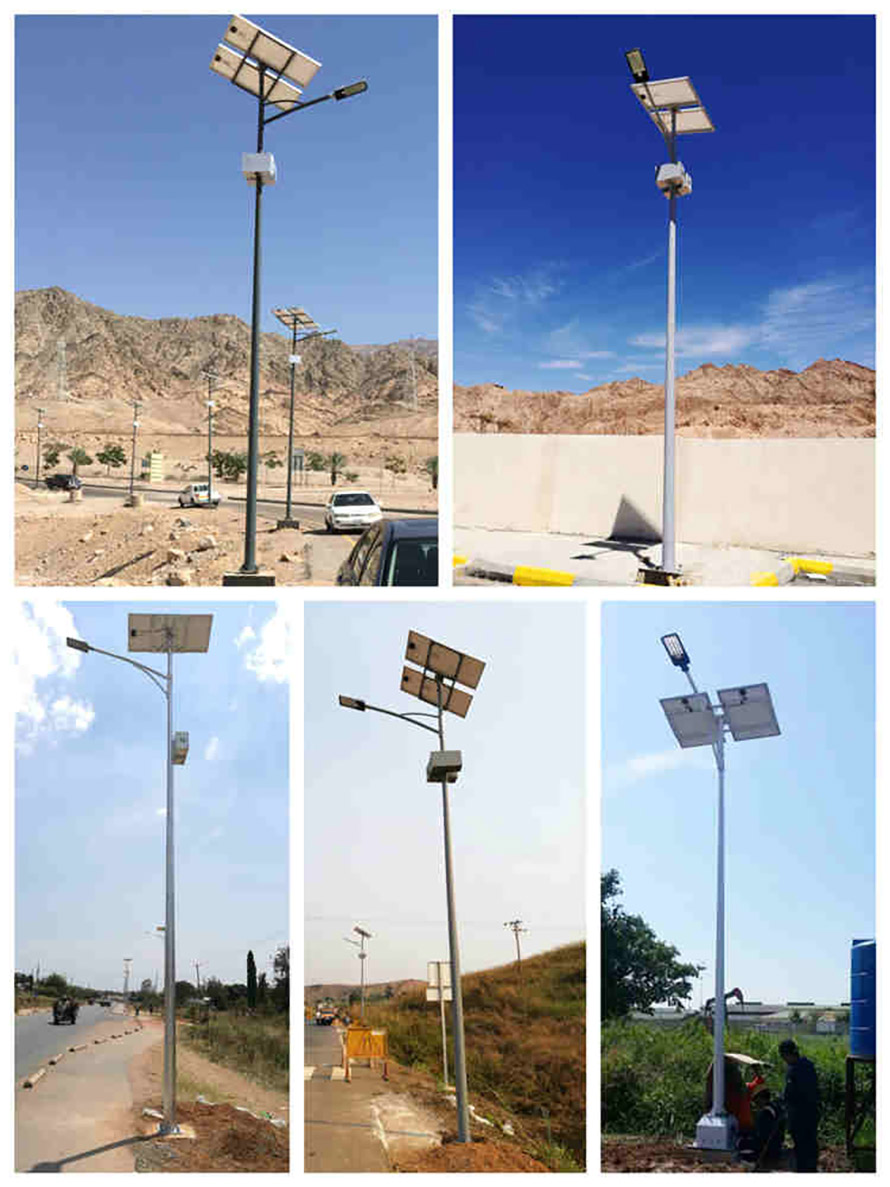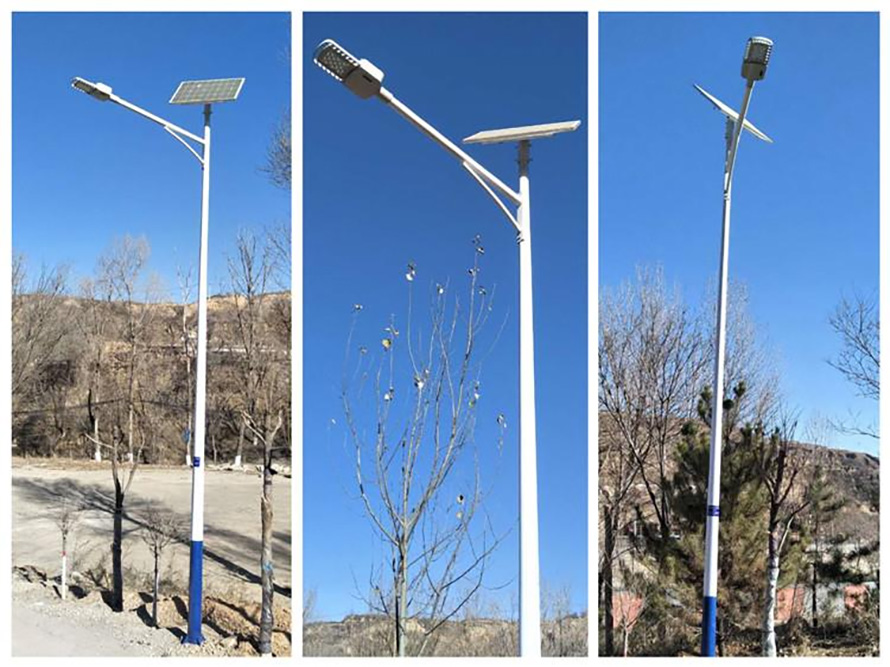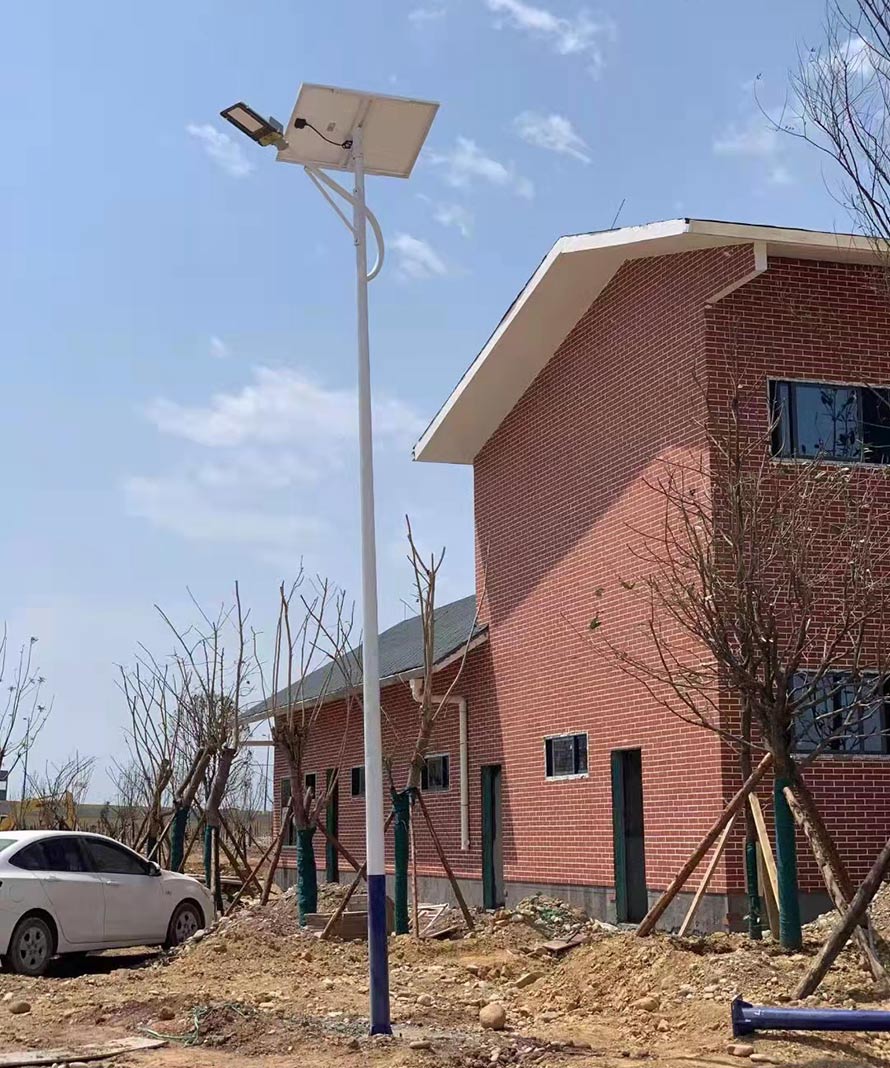 ---
---